Personalised Computer Support for Small Businesses and Networks
About The Animated Laser Company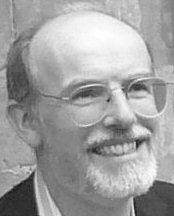 Bill Baxter founded The Animated Laser Company in March 1992, having started working in PC support in 1988.
Overnight work for repairs, data recovery or hard drive replacement is a special service offered, so that a PC taken off site is usually returned working within one day. As a result the phone is most likely to be answered between noon and midnight, it will take a message at other times. Please make sure that you leave a contact telephone number with your message.
Weekend working (for example if moving office or upgrading a group of PCs) is possible by arrangement.
If you insist on a support presence at 9.00am then the Animated Laser Company is not for you. If you want your computer repaired or upgraded and working as you expect it to as quickly as possible, then the Animated Laser Company will take care to do this for you.